Later this summer, Roto Western Europe is taking part in an expo catering for architects on board a moored river cruise ship.
River Event 2023, organised by our partner agency Plus Point, will take place later this summer aboard the Blue Rhapsody, an 85 metre long vessel with four floors and capacity for up to 600 guests.
Roto's attendance at this event is part of our ongoing campaign to engage with architects and other key decision makers in the construction industry.
During the early part of September, the Blue Rhapsody will be traversing the waterways of Belgium and the Netherlands, calling in at six cities: Ghent, Brussels, Antwerp, Rotterdam, Amsterdam and Utrecht.
Every day the ship moors in a different city, attracting regional architects, designers and developers. Roto will be one of 75 manufacturers, each showcasing their own unique display stand.
Each daily event runs from 12 am to 8 pm, providing ample time for guests to explore the exhibitor stands and make personal contact with representatives of the companies.
Full catering and hospitality is provided aboard the ship, which remains moored for the duration of the event.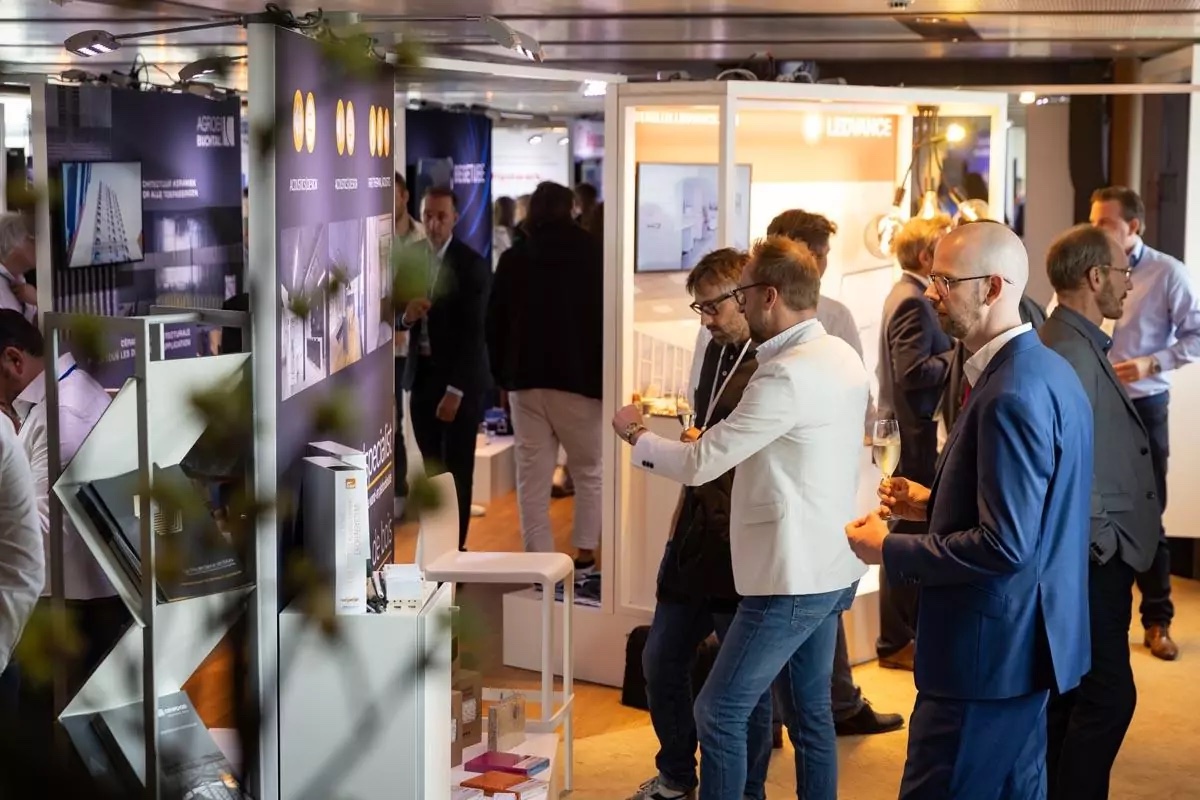 "This is another way to target Roto very specifically at architects and other construction professionals such as interior architects, project developers and other decision-makers", says Roto Western Europe's Chris Cauwenberghs, who is responsible for product marketing in the region.
"A construction expo on the water offers a refreshing twist to the usual trade fair format. and with this event we bring it very close to the delegates – right in the middle of their own city. It is convenient and time-saving for them.
"We are confident in the success of this event because it will be marketed directly to the architects by Plus Point, who already have built strong relationships with these clients, serving as their trusted source of information", he explains.
"Roto Western Europe is looking forward to showcasing our market-leading products and engaging with the architectural community within this unique setting. The River Event promises to be a powerful opportunity to forge new connections and increase the degree to which Roto is known by architects".
Book a consultation
Catch up with your local Roto representative. Fill in your details here and they will be in touch to arrange it with you.
By completing and submitting the form below, you agree to our privacy policy.