If you are making open-out windows or thinking of adding this style to your portfolio, you will be interested to learn that we have just released a new version of our popular friction stays for this type of window.
Open-out is a popular choice in several of our markets in the Western Europe region. There are a number of different benefits to those of inward opening windows. With an open-out installation, items can be placed on window shelves without obstructing the opening of the window. Internal blinds can also be accommodated close to the window pane.
A wide range of heights and widths is possible with open-out. Both top and side-hung versions can be combined with a fixed pane, with the open-out sashes used to provide natural ventilation.
Ventilation is very flexible. The infinite adjustability of the friction stays means the degree of opening can be controlled precisely to suit the weather conditions and the friction in the stays holds the windows in place against all but the strongest gusts of wind.
With Roto locking hardware such as TSL and TSH, open-out installations can be made very secure against break-ins and achieve impressive security test results.
Fully revised versions
The successful Roto FS Kempton range of friction stays has now been revised, with the new generation bringing several advantages to fabricators and end users.
These latest stays are designated "HX", which stands for "Heavy Extended" and reflects their high load-bearing ability and versatility.
Key advantages
All of the HX stays are made from stainless steel, so you can be sure they will provide a long lifetime of corrosion-free performance.
The kinematics of the stays have also been revised, so you can be sure of the easiest possible operation and a wide range of capability.
For Top-Hung windows, the maximum sash height is 2500 mm, with a weight of up to 180 kg and an opening angle of 50º.
For Side-Hung installations, the range of possible sash widths is 300 – 750 mm. Weights of 45 kg can be supported and the maximum opening angle is 87º.
Concealed centre locks
Fabricators making larger sized windows can be assured of high levels of air and water tightness, because concealed centre locks comprising a sash and frame part are available in order to increase the closing tightness on the hinge side if required.
Certified compliance
FS Kempton friction stays are designed to comply with the requirements of EN 13126-6 for building hardware, including durability level H3 and corrosion resistance to Class 5.
The products are suitable for windows in all materials and can be used in conjunction with any of the Roto hardware specifications for open-out windows.
Accompanying material from Roto includes an installation manual and video, plus a customer presentation.
Please download the product information for more details and talk to your Roto representative or distribution partner about the new FS Kempton stainless steel friction stays.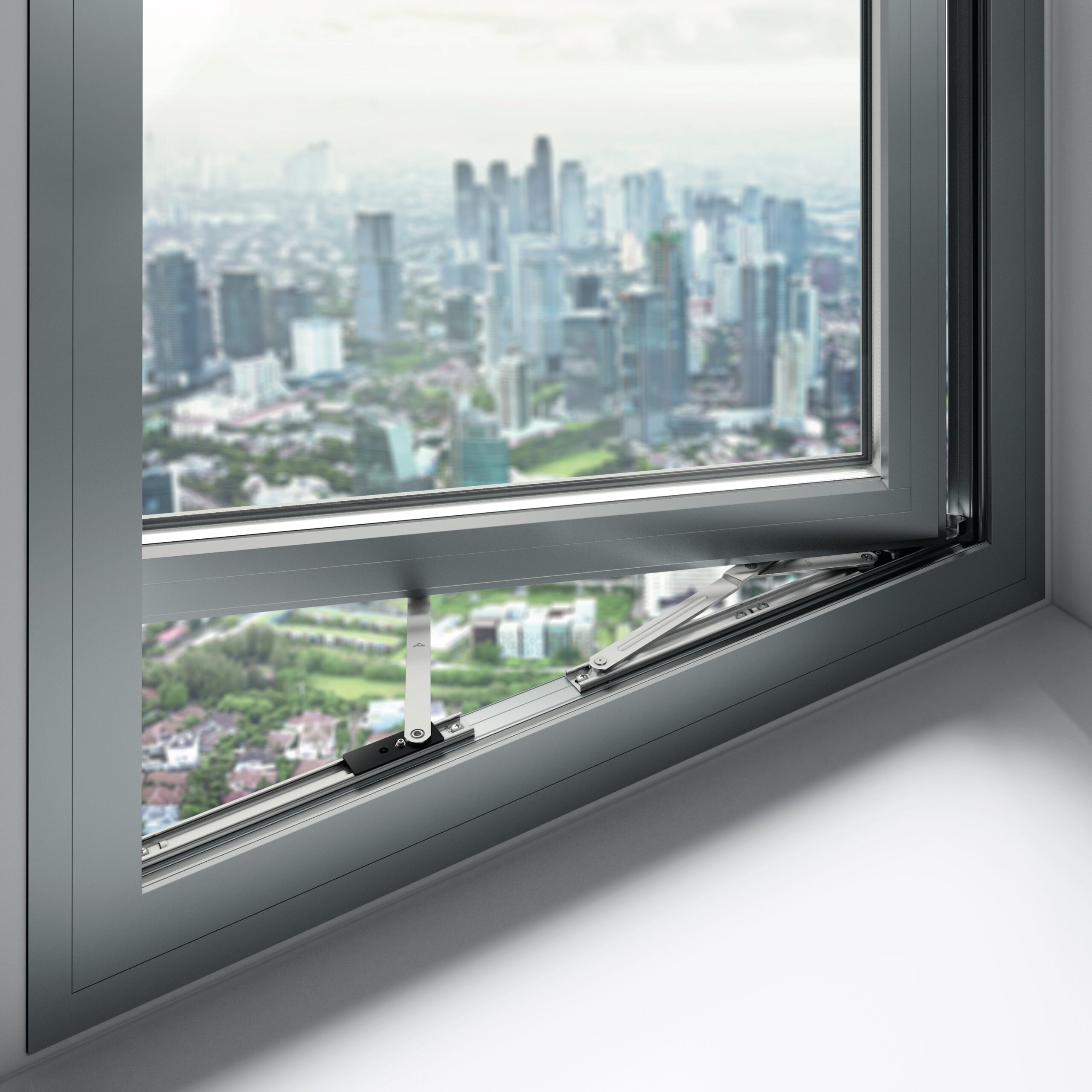 Withdrawal of HB range friction stays
With the introduction of this new range of stays for the HX segment, the older HB range is being withdrawn. For full details of the part codes that are being deleted, along with the recommended alternatives for spares and repairs, please download the product information documents.
Download full details
Get the full product information documents here. Please fill in and submit your details to download.
By completing and submitting the form below, you agree to our privacy policy.