A new promotional brochure for Roto Sliding is now available. This publication is designed to offer a visually appealing overview of Roto hardware systems for large sliding windows and sliding doors.
This brochure is strong on imagery and not technical in nature, so it can be given to customer representatives regardless of their role, including those involved in the specification, design or upgrading of buildings.
The emphasis is on how large sliding windows bring natural light and panoramic views to the interior of buildings, and how Roto hardware makes them secure, durable and easy to operate.
Download here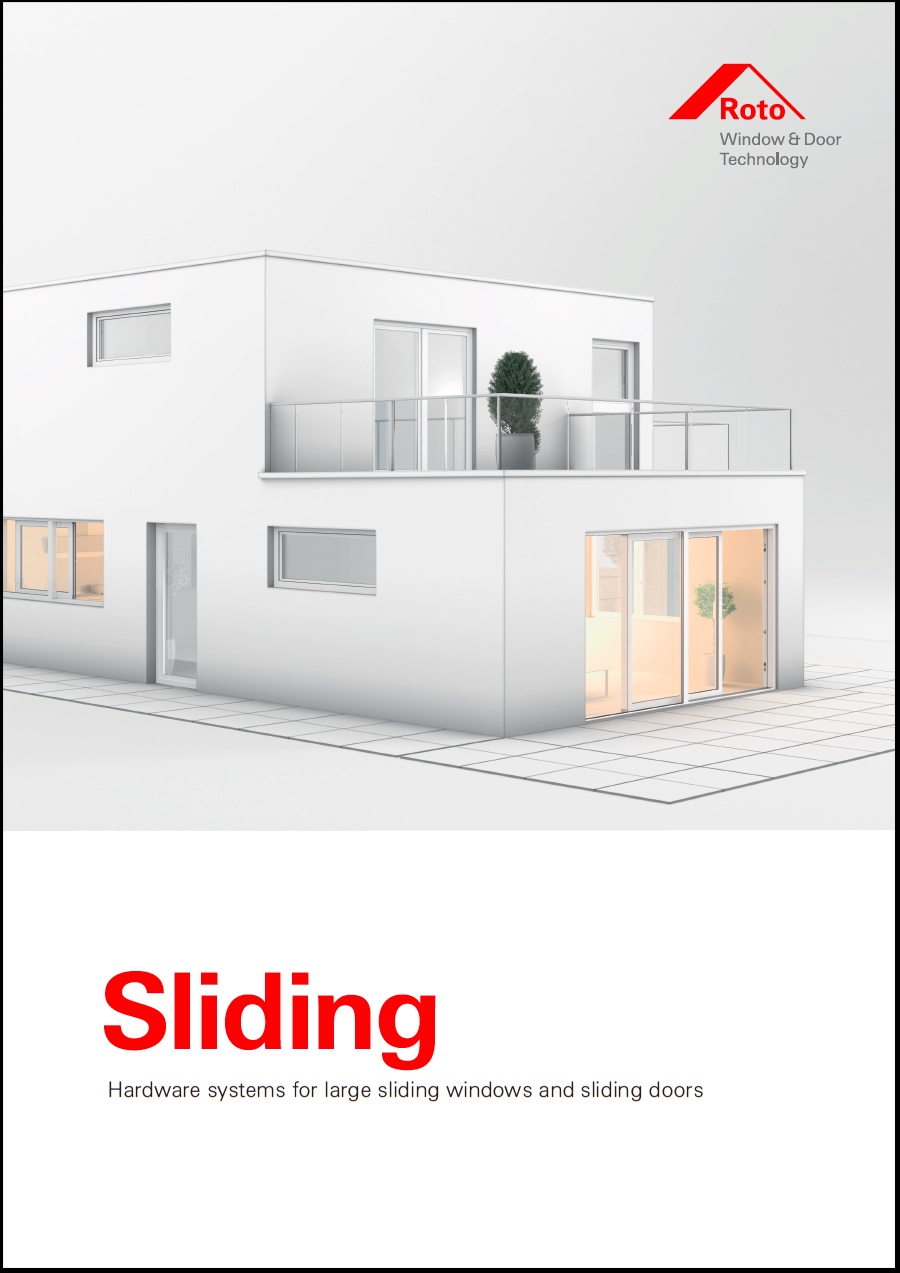 The following product groups are covered:
Patio Inowa — unique hardware for tightly-sealed sliding systems in all frame materials
Patio Lift — versatile Lift&Slide system for large glass surfaces
Patio Life — comfortable, easy to use hardware for very large sliding doors
Patio Alversa — modular hardware for various opening and ventilation functions
Roto InLine Sliding — versatile system for balcony, patio and terrace doors in all materials
Roto Patio Fold  — premium hardware for folding-sliding doors on building exteriors or interiors
For a demonstration of any of these hardware systems, please contact your Roto representative.
Download the brochure
Get your copy of the new Roto Sliding brochure here.
By completing and submitting the form below, you agree to our privacy policy.