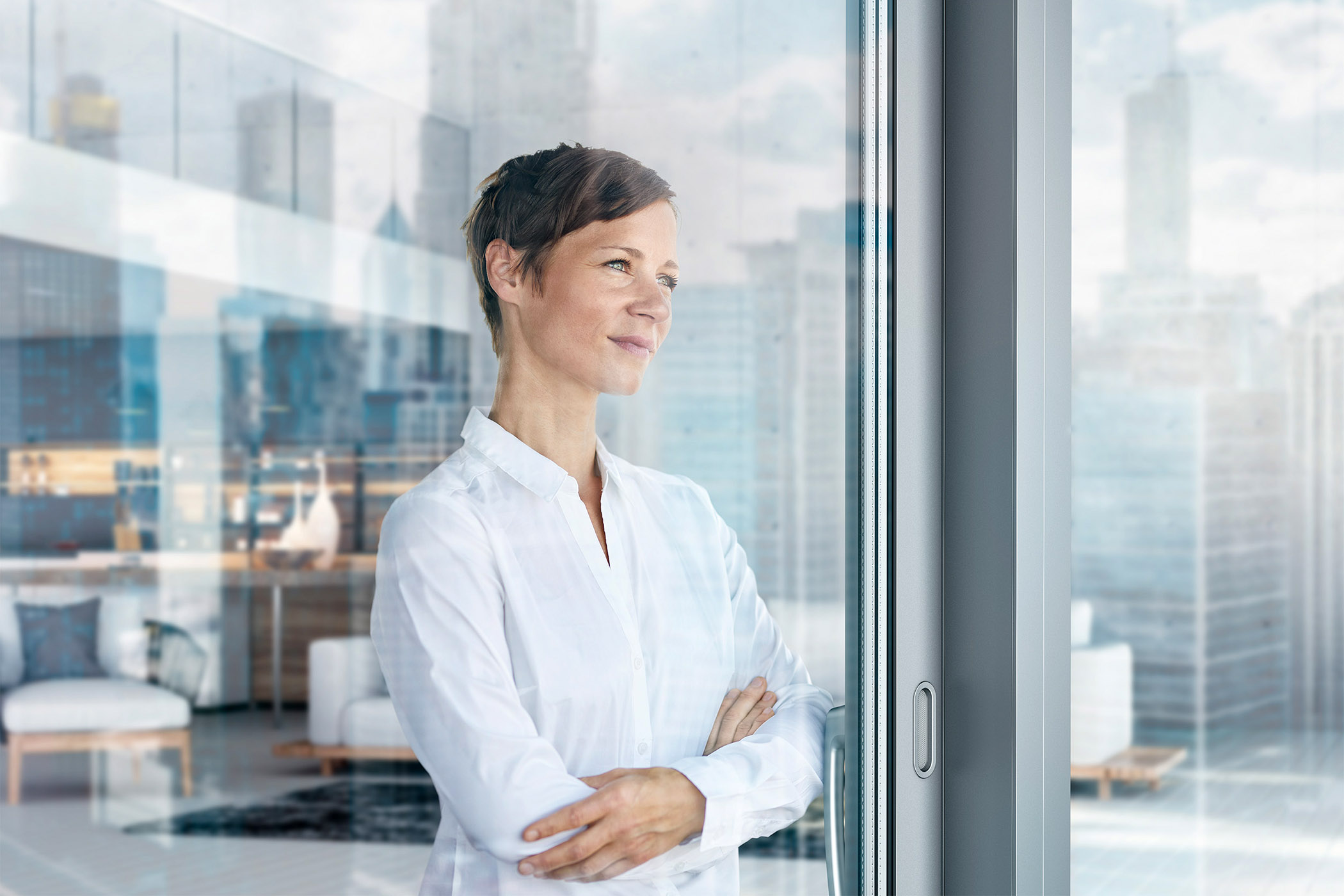 Ease of use is a big feature of Patio Inowa: the sashes are easy for one person to slide, even when made to the maximum size and weight.
You can enhance the user experience even more by offering your customers the SoftClose or SoftStop functions. With the addition of just two parts, an activator and a stopper component, you can take all the effort out of closing the sash.
The Soft function components incorporate a pneumatic strut to take the momentum out of the sliding sash and bring it to a controlled stop.
We've just made it easier for your fabrication teams to fit this functionality into a sliding unit by releasing dedicated fitting jigs.
On Patio systems up to 200 kg, the SoftClose function will bring the sash to a gentle stop in the closed position. The user simply turns the handle to lock.
On systems over 200 kg using Patio Inowa 400, the SoftStop function will bring the sash to a halt just before the fully closed position. The user needs to slide the sash just a small amount to close it before locking.
The new jigs make the fitting of the Soft Function simpler for fabricators. There are separate jigs for locating the activator and for positioning the stopper.
These same two jigs can be used for both Patio Inowa 200 and 400 variants, and on all materials.
For further details of the jigs and the part code for ordering, please download the product information document.
Download product information
Get the full product information here. Fill in your details and you will be able to download the documents.
By completing and submitting the form below, you agree to our privacy policy.