One of our British customers has used Patio Inowa on sets of sliding doors for the extension to the restaurant and cafe area of a holiday park in the north of England. Total Window Services, based in Hull, uses Roto hardware supplied by Carl F Groupco  on the Aluplast Smart Slide profile system. 
The specially-designed Aluplast profile is designed to work in conjunction with the Patio Inowa hardware to provide the very latest in sliding technology, with ease of use and high levels of security, weatherproofing and energy efficiency.
High Farm Holiday Park is in a rural location near Beverley, East Yorkshire. Total Window Services have provided four sliding sets, each of which is a double sash arrangement. The units are 3500 mm wide and 2180 mm tall, with coloured foils to provide an exterior finish of anthracite grey, with the units being white on the inside.
"This is another project that shows why we believe SmartSlide with Patio Inowa is now the industry-leading system for sliding doors", says manager Jonathan Neale of Total Window Services.
"As soon as customers see this system they love it because there are really no weaknesses – it excels in every area. We can offer clients a sliding solution for an opening up to 5.8 metres wide and it will be smooth and easy to use, highly secure and with incredible levels of insulation and noise reduction. We can offer it for any type of building, commercial or domestic, high rise, low rise. Whether the customer priority is energy efficiency, ergonomics or burglar resistance, we can provide all these benefits with the same system."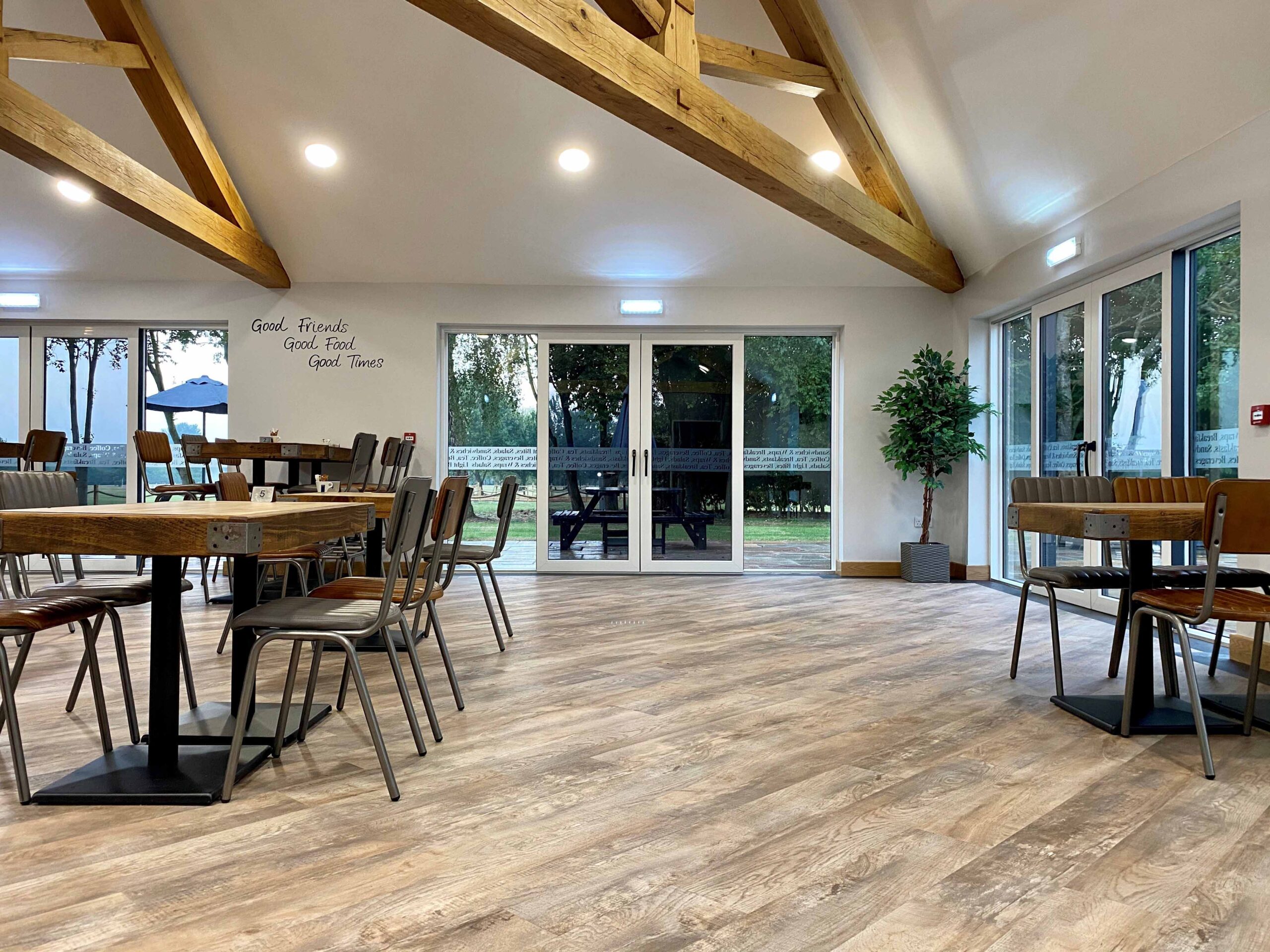 Carl F Groupco reports that fabricators nationally are showing increasing interest in Roto Patio Inowa hardware. Julie Warner, responsible for Roto products at CFG, said,  "Inowa is very much in demand for new build installations because it helps sliding systems to meet stringent regulations. These include the BS EN 13126 tests for air and water permeability and resistance to driving rain, plus security to PAS 24".
"The High Farm project is a great win for all concerned", said Vesa Nenye, Roto's head of customers and markets for the UK. "Jonathan and his team have been able to offer a sliding solution with many advantages over other alternatives. It is also a positive example of the fantastic partnership we have with Julie and the team at Carl F Groupco".
High Farm project – at a glance
Description: Sliding door units, two-sash configuration
Number of sets: 4
Profile: Aluplast SmartSlide
Hardware: Roto Patio Inowa
Overall width: 3500 mm
Sash height: 2180 mm
Colours: Anthracite grey (external); white (internal)
Book a consultation
Get in touch with your Roto representative and talk to them on the phone, online or face-to-face. Fill in your details here and we'll be in touch..
By completing and submitting the form below, you agree to our privacy policy.