Our Benelux sales team are reporting a successful return to live trade fairs after gathering in Ghent, Belgium for the latest edition of the Polyclose fair and the first since the coronavirus pandemic. The 20th edition of the event, which is marketed under the promise, "Everything that opens", attracted over 12,000 visitors to the Flanders Expo over three days. 
Hospitality and product display
Roto welcomed clients, partners and new prospects to a stand that has been designed for both hospitality and the display of products and digital services.
"Our stand has been made in line with the Roto group design style", explains Letizia Knops from the Roto Western Europe marketing department. "It has a clean, minimal look, overall white in colour with wood elements to provide a welcoming feel.
Selected elements
"The idea has been to focus on a small number of selected window and door elements, each of which brings across the benefits of the Roto hardware", Letizia explains. "For example, the residential aluminium door includes our Eifel threshold system, along with a multipoint door lock and concealed hinges.
"The emphasis has been on aluminium systems, however we also displayed a PVC tilt and turn window to show the TiltSafe security option".
Digital technology
Alongside the windows and doors, the stand also has electronic elements. Marketing and communication specialist Eva Schümmer explains more. "We have made display touch screens an important feature of the stand", she says. "This reflects Roto's emphasis on digital technology and gives our sales team a tool they can use to further impress and inform customers. 
"The touchscreens give access to the Roto City virtual tool. The representative can use it to show the customer how a particular window or door fits into a building in an urban environment and the advantages Roto hardware provides in that situation".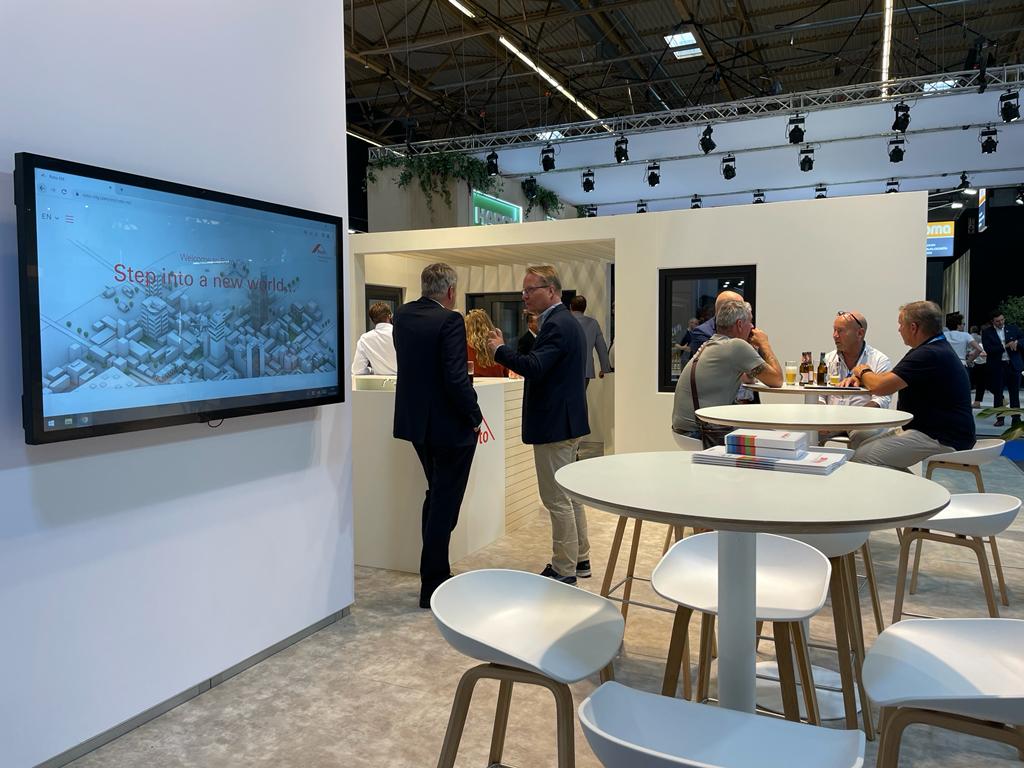 New contacts
Benelux sales manager Gerry Claassens is very pleased with the attendance at the fair and the contacts made by the team. "This was an unusual time of year for Polyclose to be taking place, so we really had no idea what the attendance would be, because it was near the end of summer holidays and the first edition since the pandemic, but we have been really pleased with the outcome", he says.
"It has been wonderful to catch up with many customers we had not met in person for a long time. We also have made a large number of new contacts. Already we have gained new customers for the Roto NX tilt and turn system and our sales team has plenty of other follow ups they are working on".
The organisers of the Polyclose fair have announced the event will return to a winter schedule with the next event being scheduled for January 2024.
What items did Roto show at Polyclose?
An overview of what was on the stand:
Aluminium sliding door 
With industry-leading levels of airtightness, wind and rain resistance and security.
This item gives prospects the chance to experience the smooth operation of Patio Inowa 200.
Further enhanced with the SoftClose option to bring the sash to a gentle, controlled stop.

 
Aluminium residential door
Tightly sealed all-round with beautiful aesthetics.
Showing how Roto products combine to make a practical door with excellent weathersealing and no visible hardware (apart from the handle).
The door is fitted with Roto Safe C600 cylinder-operated lock and Door Solid C7.140 concealed hinges, which are made to be extremely fabricator-friendly.

 

The door also has a weatherproof low threshold and floor gasket from the Roto Eifel range.

 
Aluminium balcony door
Easy natural ventilation in tilt mode plus turn mode for outside access or opening behind a balustrade.
This arrangement uses parts from the Roto NX and NT tilt and turn hardware systems to provide a primary sash that can be tilted to ventilate a room.
A great advantage for fabricators who can make both regular windows and doors of this type using the same hardware systems.
PVC tilt & turn window with TiltSafe
This item demonstrates the ease-of-use that always comes with the Roto NX tilt & turn system.

 

A window like no other because it remains secure (tested to RC2) even when open in tilt mode. The end user notices no difference in how they operate the window but it will always be resistant to break-in attempts.
The Roto TiltSafe components can be fitted to a window by adding just three special parts.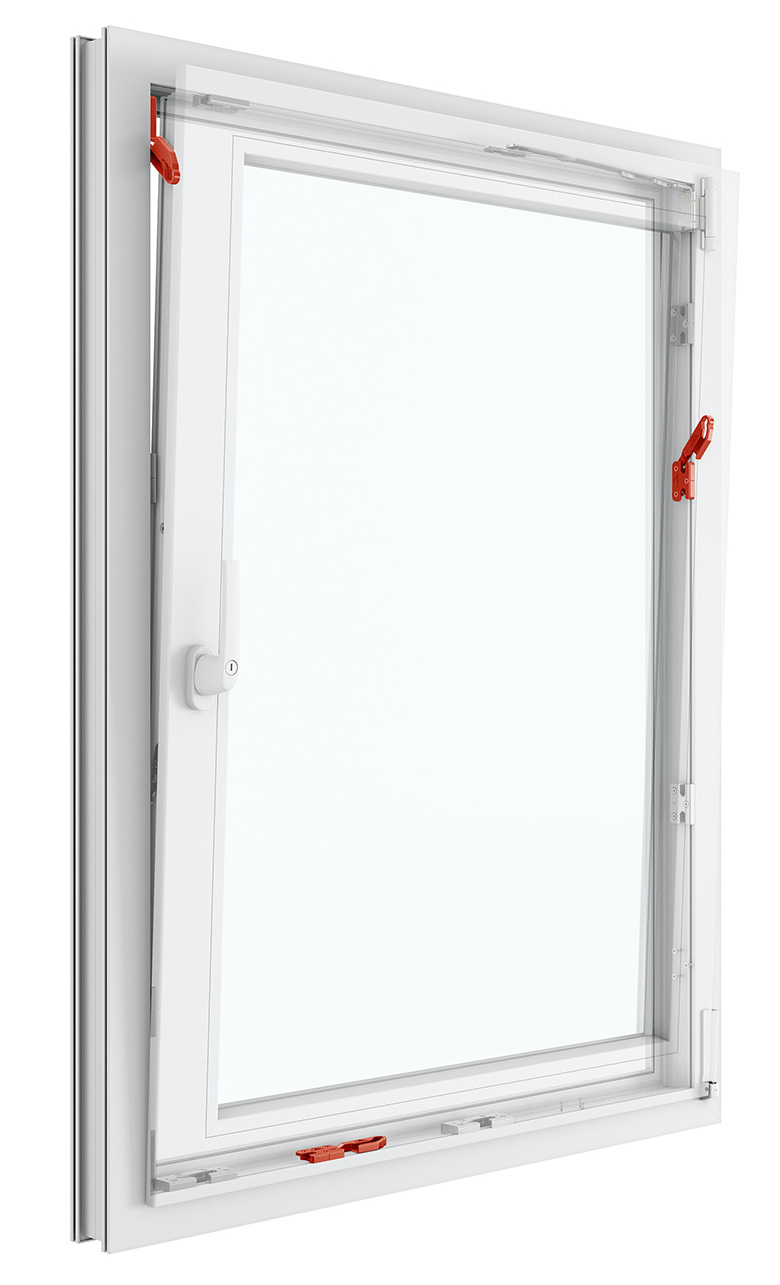 Book a consultation
Get in touch with your Roto representative and talk to them on the phone, online or face-to-face. Fill in your details here and we'll be in touch.
By completing and submitting the form below, you agree to our privacy policy.