Hardware from Roto plays an important role in THE GRID, a remarkable office complex in the heart of the German city of Essen.
The building serves as the headquarters of DB Schenker, the logistics subsidiary of the Deutsche Bahn rail network, and is located right next to the city's main rail station.
Designed by Hamburg-based BN Architekten, THE GRID covers almost 30,000 square metres over just eight office floors. The extraordinary depth of the property presented a challenge to the designers: how to ensure that workers near to the centre of each floor can still benefit from natural light.
Room height glazing
The level of natural illumination is achieved via room height glazing. Each floor is planned out to ensure maximum daylight reaches every workstation in the office.
The window fabricator, Sommer AG, supplied facade elements including over 1,000 opening windows with a hardware specification from Roto.
Highly energy efficient
The windows, which are inward-opening casements made from SOKALTHERM G78 aluminum profile, have a U-value of 1.1 W / (m2 • K). Some of the units are 3,800 mm tall with a sash loading of 140 kg.
The client wanted the windows to be as elegant as possible while remaining durable, and for this reason Sommer chose Roto AL Designo hardware. The system features completely concealed hinges and is capable of supporting loads up to 180 kg.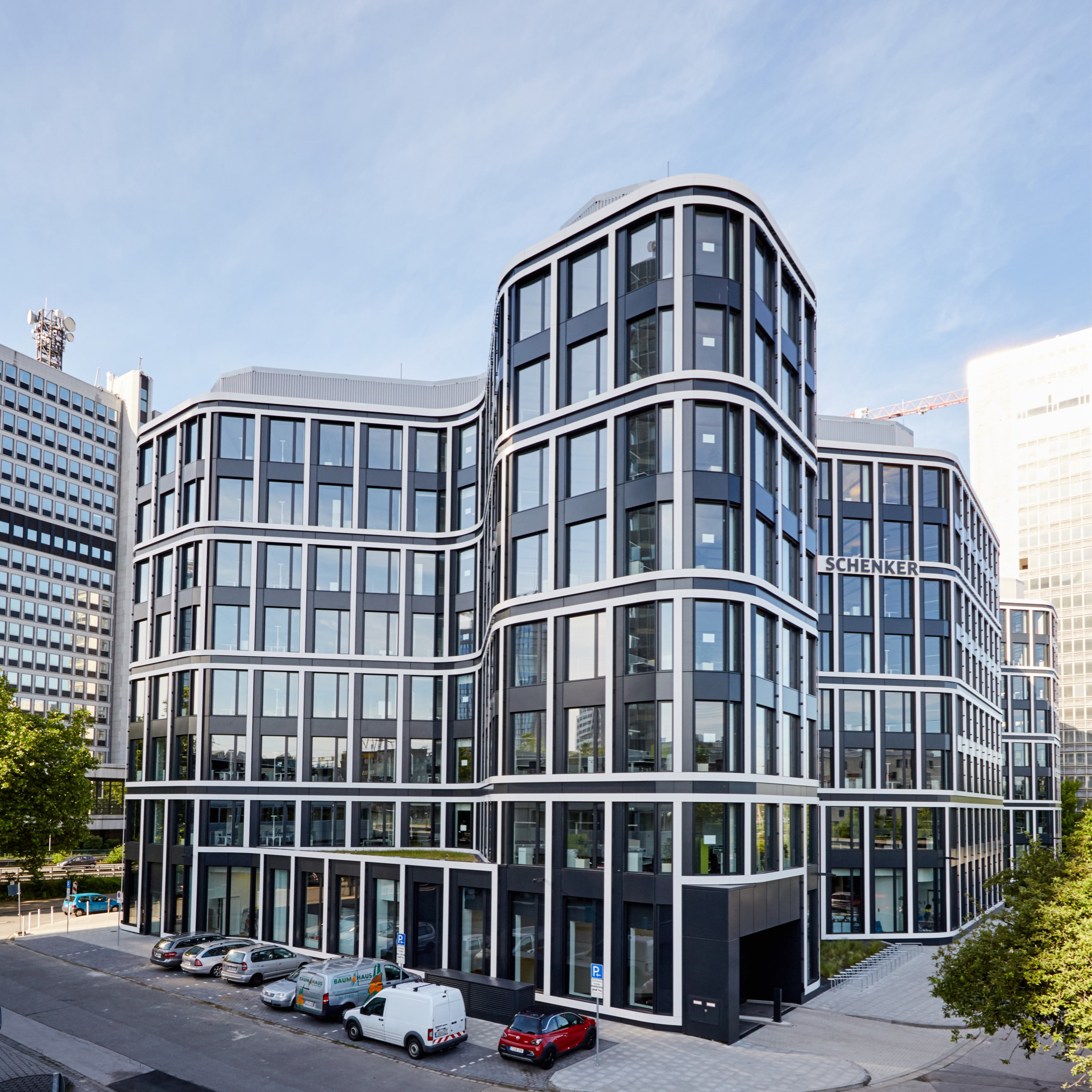 Weather sealing
Each window is a Tilt&Turn unit with the tilt function permanently blocked off so that it is effectively a turn-only arrangement.
This has enabled locking points to be positioned on all four sides of each sash –– an important consideration on such an energy efficient project because it helps ensure a firm weatherseal. Roto hardware has a proven ability to provide a consistent level of compression over the course of a long service life.
Special restrictors
Safety is also an important consideration. The ceiling height windows can be opened, but are restricted to 120 mm in order to prevent accidents.
A Roto key-lockable restrictor is fitted to each window. The restrictors cannot be bypassed by regular users: only trained technicians can use the key to unlock the windows under safe conditions for maintenance and cleaning purposes.
If you have a project with specific requirements in terms of window size or function, it is always worth talking to your local Roto experts to see what we can offer.
Download here more info about Roto AL Opening Restrictors
Fill in your details below and we will send you the brochure.
By completing and submitting the form below, you agree to our privacy policy.