The many advantages of Roto Patio Inowa make it ideal for projects where requirements such as weather resistance, energy efficiency, security and accessibility are important.
Now, with the latest option in the range, the sliding hardware is suitable for both residential and commercial buildings in which electronic lock monitoring systems are specified.
This opens up new possibilities, because you can now offer sliding doors with all of the benefits of Roto Patio Inowa and also meet the requirements of VdS Class B for lock monitoring systems.
Domestic and commercial uses
Roto Patio Inowa is now the sliding hardware system of choice for premium homes on which the owner wishes to integrate doors and windows into their control and monitoring system. It is also perfect for commercial premises or other public access buildings on which overnight security is important.
Suitable for all materials
Roto engineers have designed brand new MVS contact elements specifically for Roto Patio Inowa. Solutions are possible on installations using any profile material: PVC, timber, aluminium and timber-alu profiles.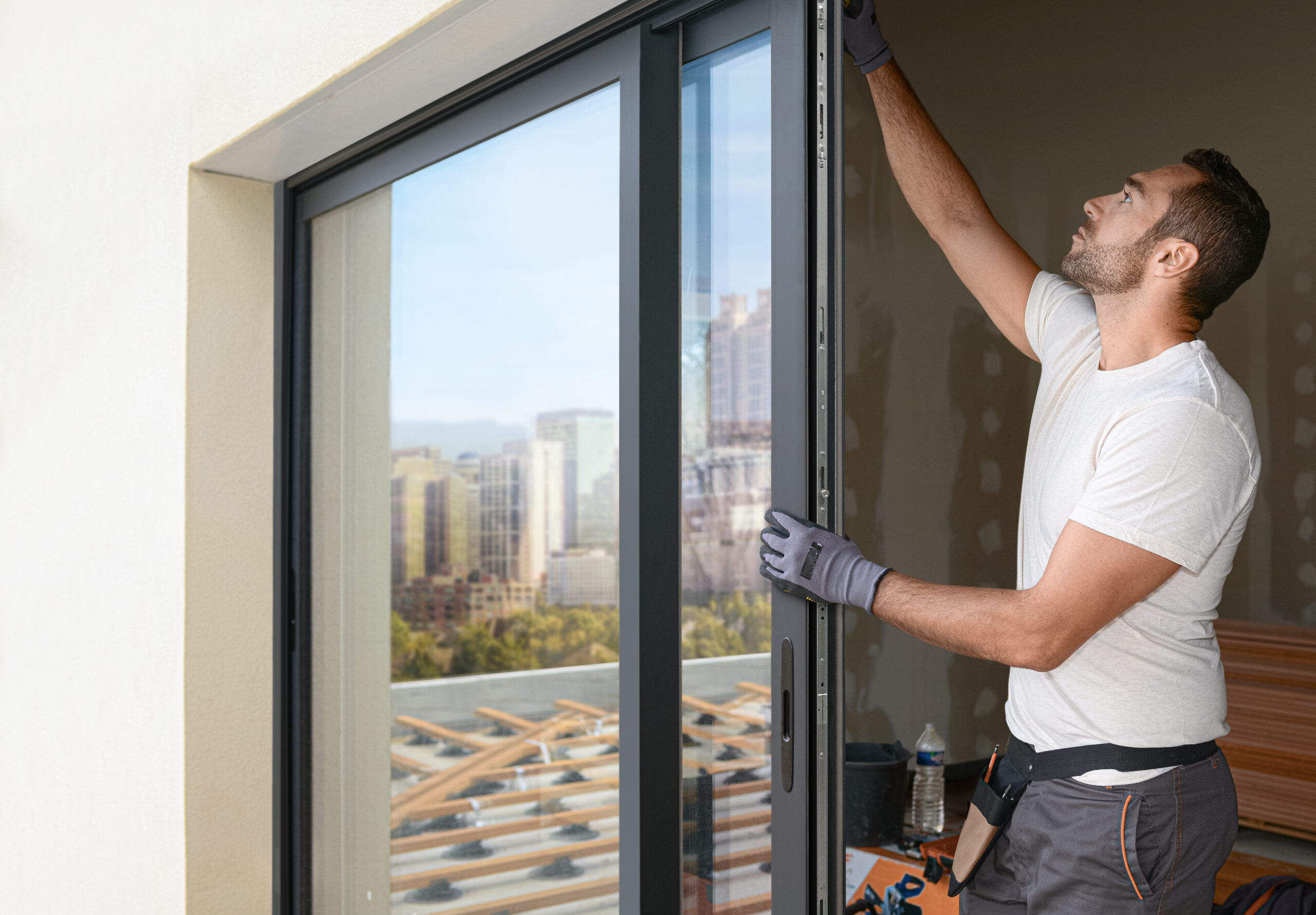 Schemes A and C
The electronic monitoring system can be fitted on Roto Patio Inowa installations constructed in both Scheme A (one fixed, one sliding sash) and Scheme C (four sashes, with two sliders meeting in the centre). It therefore covers the vast majority of sliding door and window requirements.
VdS Class B compliant
Each of the MVS contact elements works in conjunction with a magnetic cam, which fulfills both the locking and monitoring functions simultaneously. In accordance with the requirements of VdS Class B, the magnetic cam must be more than 50% of the way into the striker before it activates and sends a signal that the unit is closed and locked. This ensures that the unit is locked correctly and eliminates the chances of a false reading.
Training available
The MVS system must be fitted by hand to avoid damage to fragile elements in the components and connections must only be made by trained and competent fitters. Roto offers full training for fabrication teams as part of our Roto Campus knowledge and training service. Your Roto representative can arrange this.
Download technical information
Fill in your details and download the full technical documentation here.
By completing and submitting the form below, you agree to our privacy policy.