After updating our steel-framed security strikers, we have now brought the same design features to the new range of strikers designed to work with the Roto Eifel TB threshold.
Now you can bring a high level of security to the bottom edge of doors or window-doors and preserve the aesthetics of the Eifel threshold system with these integrated Roto NX strikers that stand flush with the top of the threshold. They are designed to work with any Roto NX cams, especially the fully adjustable high security V-cams.
U-shaped for strength
As with the parts for window and door outer frames, the steel components of these strikers are a U-shaped construction to provide better strength and stability. 
Modified geometry
The shape of the striker inlet curves mirrors that of other current steel strikers, which are designed to make it easier for cams to find their way into the slots, in turn reducing the operating force required and preserving user comfort.
Aesthetics
The strikers are designed to have a clean, premium appearance to impress your customers. Each one has a Roto logo embossed into the top surface. Options for bespoke logos exist: this is something you can discuss with your Roto representative if you require it.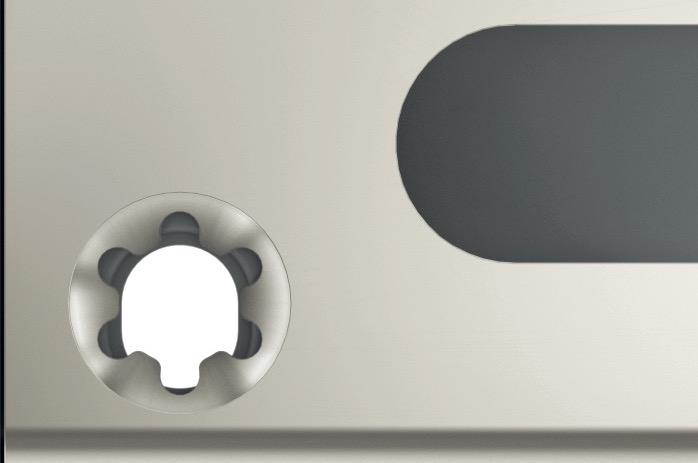 Easier fitting
The countersunk screw holes are now of the star-shaped pattern common to all Roto steel strikers. This is designed to make it easier to keep drilling tools stable for faster, error-free fitting of the parts.
Sizes and colour options
The strikers come in versions for 9 mm and 13 mm profile axes. The parts for 9 mm axis are 135 mm overall length, including the steel striker and reinforced plastic outer part. he 13 mm axis parts are available in lengths of 135 mm and 80 mm. In all cases, you can order parts with an outer casing in either signal grey (RAL 7004) or black (RAL 9005).
Eifel threshold
Roto Eifel TB is a thermally-broken threshold system designed to provide full accessibility to buildings without compromising on thermal performance. Used in conjunction with accessories such as our weather profile strips it gives high levels of air and water resistance.
These new strikers allow you to provide break-in resistance all around the door. Talk to your Roto representative to arrange a demonstration of the Roto Eifel and Roto NX product ranges.
Note: Images accompanying this article are for illustrative purposes only. The precise details of the actual parts may differ.
Download information
Fill in your details here to download the official product information document with order codes.
By completing and submitting the form below, you agree to our privacy policy.