Door manufacturers using the Deceuninck Elegant system can benefit from a brand new Roto threshold retainer designed specifically for this profile.
Roto threshold retainers are durable, long life components that allow your fitting teams to connect threshold and frame together firmly without any need for machining of the frame profile. They are a cost-effective and visually-appealing solution.
These new threshold retainers are designed around an entirely new platform based on the concept of "one size fits all". The same retainer components are compatible with all variants of the profile system. With Deceuninck Elegant, this means both the AD and MD frame profiles.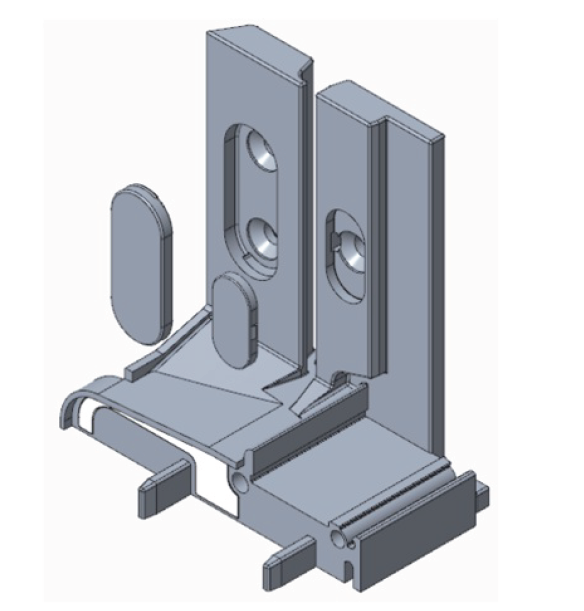 Weather sealing
The new retainer design provides excellent weather sealing because the gasket seals are able to run all the way to the base of the component. This applies to the external, internal and centre seals.
The slot in the side of the retainer is designed to accommodate the centre seal. On profiles that do not have a pre-fitted centre seal, it is possible to locate a short piece of gasket into the frame profile to close the gap on the retainer.
Universal
These retainers can be used on both mullion and frame profiles. It does not matter whether the angle on the overlapping part is 75º or 85º. In both cases the connection looks neat from a visual aspect.
Durable
Roto threshold retainers are made from an alloy of polycarbonate and thermoplastic material (PC+ASA). This provides a number of benefits to ensure the strength and long life of the material, including resistance to UV light, moisture and extremes of hot and cold.
Download full details
Get the product information document here. Please fill in and submit your details to download.
By completing and submitting the form below, you agree to our privacy policy.