Patio Inowa already gives you a number of strong advantages and benefits to sell to your end users: airtightness, security, ease of use to name a few. But did you know there is a further refinement you can offer as an option?
The SoftClose and SoftStop functions help to increase safety and give even more of a premium feel because of the way they bring the sash to a gentle stop.
This function can add "wow factor" to an installation in your showroom. It is worth considering how many of your clients would desire this type of function and be prepared to pay more to have it.
How it works
The type of soft function available depends on the sash weight and whether it is above 200 kg. A pneumatic spring pulls the door closed in the final part of the movement and then acts as a damper to bring it to a controlled stop.
SoftClose – On sashes up to 200 kg, the SoftClose function will bring the sash all the way to the closed position. After it gently stops, you can turn the handle down to lock.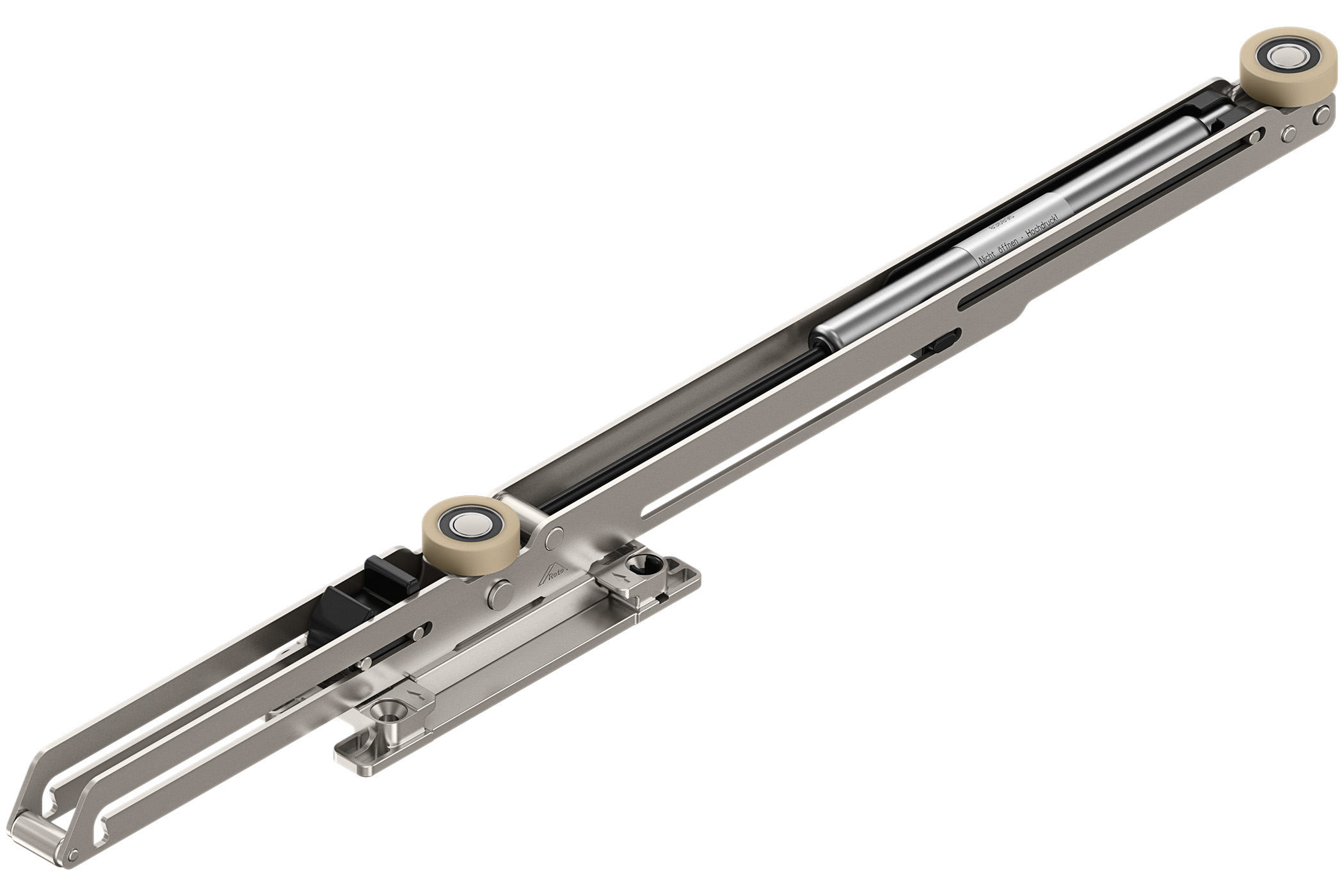 SoftStop – On sashes above 200 kg, the function is called SoftStop. It works in the same way, bringing the sash to a gentle halt. After this, it is necessary to push the sash a few millimeters more into the closed position. You can then turn the handle to the locked position.
Simple fitting
To enable this functionality, you do not need to make any changes to the main hardware specification apart from replacing the standard control unit with the Soft function component.
The only additional part needed is the activator, which is located on the frame. Profile-related packers are available to mount the activator if required.
Download literature
Get the Patio Inowa brochure here
By completing and submitting the form below, you agree to our privacy policy.