Our Lift&Slide hardware system Patio Lift is the latest Roto product to be awarded an SKG** (two star) certificate for burglary resistance. This is for the Basic Locking version of the hardware and applies for use on PVC and aluminium profiles.
Patio Lift joins over 25 other current Roto products that hold certificates from SKG-IKOB, the Netherlands-based certification body for the construction sector.
"This is excellent news that will help us to gain even more business for Roto Patio Lift", says Chris Cauwenberghs, head of product marketing at Roto Western Europe in Brussels. "Although the SKG product certification has official status in the Netherlands only, it provides additional evidence of the burglary resistance of Patio Lift from a respected independent body and will be of note to our customers in the rest of the Western Europe region".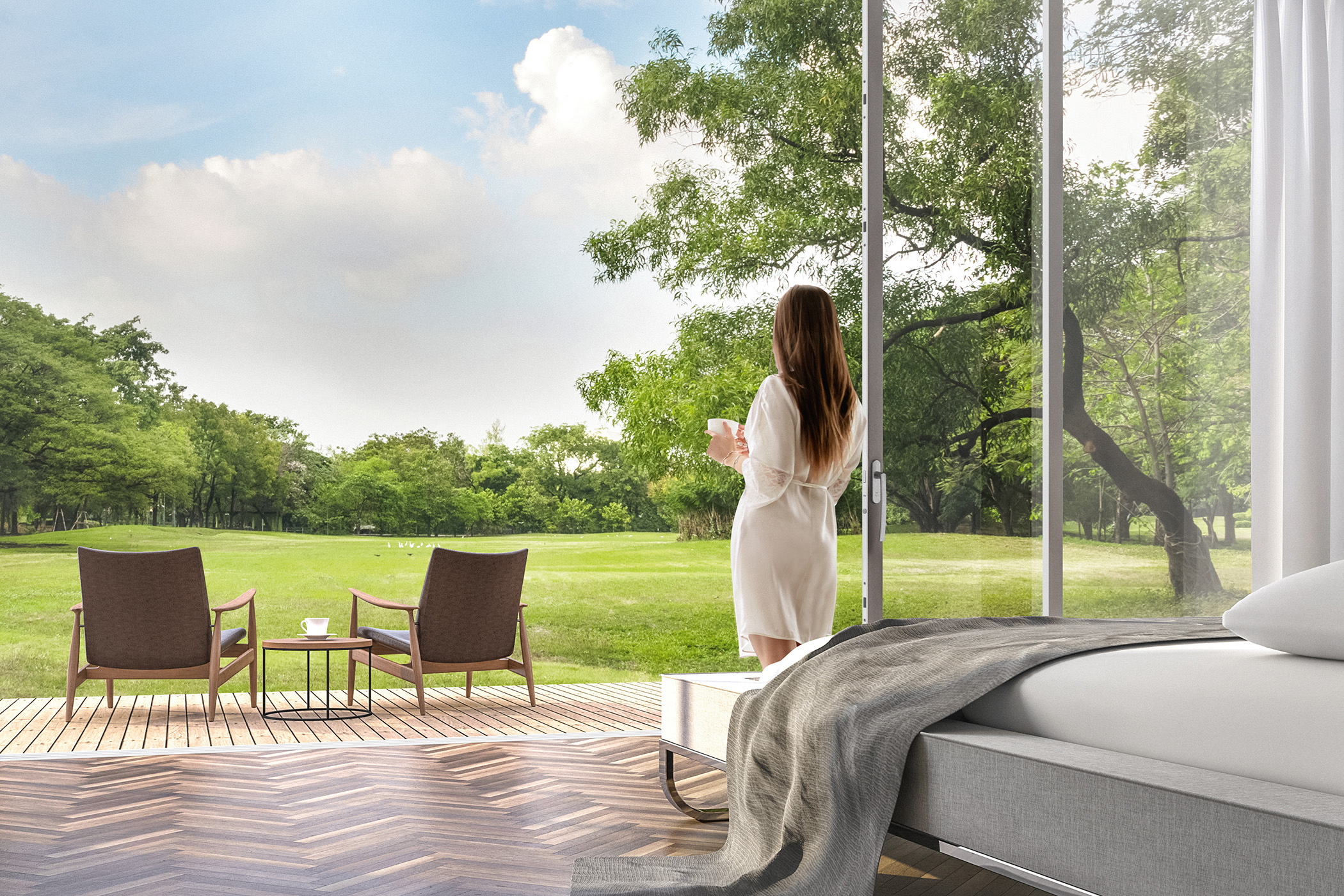 "What is especially impressive is that this SKG two-star certification has been achieved using the Basic Locking specification, with just our standard strikers and no additional security components required", he continues. "With Patio Lift now available for PVC profiles as well as aluminium, and the maximum loading for a sliding sash at 400 kg in the latest version, there has never been a better time to look at Roto if you are interested in a Lift&Slide system that provides a strong level of security alongside many other benefits".
Size ranges
Roto Patio Lift hardware offers an extensive range of possibilities for architectural projects. It can easily meet specifications for large glass panels that reach from floor to ceiling in order to provide impressive panoramic views. This is made possible by its high load capacity, with a maximum sliding sash weight of 400 kg, and dimensions that can go as wide as 3000mm and as tall as 3100mm.
Slim profiles
With a roller installation depth of just 30 mm, the Patio Lift system can integrate seamlessly with slim contemporary frames. Whether you're working with aluminium or PVC, you can offer your clients a slimline unit with minimal visible frame. This is especially appreciated by customers who have beautiful outdoor views, as it allows for narrower dividers and maximizes the amount of natural light flooding into buildings.
DesignLocking espagnolette 
The DesignLocking variant positions the mushroom-headed locking cams on the espagnolette side instead of the outer frame. This results in a frame with a cleaner and more streamlined appearance, with no visible parts protruding beyond the frame edge. 
This feature is available for aluminium frames and includes a dedicated 'flush look' striker. For PVC frames, we offer two striker options. One option is a die-cast version that can be milled up to 6mm to accommodate different profiles. Alternatively, there is a sheet steel striker that utilises profile-related packers, allowing for stacking to achieve the desired height. 
Simplified fabrication
The innovative 2-in-1 roller unit enables the connection of both flat and round connecting rods without the need for additional adapter components. All profiles now feature a standardised 8mm round connecting rod size. This offers significant benefits in terms of logistics and minimising the variety of parts required.
Stainless steel rollers
For those who are installing systems in coastal regions, you have the option to specify our Stainless Steel Plus rollers, which are specifically engineered to ensure lasting performance in such environments.
Break-in resistance
Your Patio Lift installation can attain a strong level of burglar resistance if you include optional extras such as anti-jemmy devices, handle drilling protection and a key-lockable handle. Specific installations have achieved EN Resistance Class 2.
Ventilation, convenience and safety
For secure ventilation at any time of day or night, you can add a locking pin which allows your customers to open the unit a small amount, creating a constant level of air exchange while maintaining protection against intruders.
Additionally, all Patio Lift espagnolettes come equipped with built-in dampers to prevent handle rebound, ensuring safer operation of heavy sashes.
Roto sliding rollers operate extremely quietly and smoothly, thanks to the use of ball bearing technology and top-quality PVC materials in the wheel construction.
For a demonstration of Roto Patio Lift, contact your Roto representative.
Book a consultation
Catch up with your local Roto representative. Fill in your details here and they will be in touch to arrange it with you.
By completing and submitting the form below, you agree to our privacy policy.