Roto recently participated in the official launch of a new suite of products by UK fenestration system designers and suppliers Kestrel Aluminium Systems Ltd.
The new Kestrel 75mm Window System is designed to comply with the latest thermal building regulations and is available in both open-out and open-in variations. Roto supplies a specification for the open-in profiles, providing concealed hardware for tilt and turn, side-hung and bottom-hung arrangements.
During the launch event at Kestrel's Birmingham headquarters, delegates were split into groups that moved around a number of workstations, each showing various aspects of the new profile system.
Fast, efficient assembly
Roto Technical Manager Dave Smith manned one of these stations and demonstrated the tilt and turn hardware to guests. The format provided visitors with the opportunity to see how easily the components from the Roto NT hardware system can be cropped using our standard tooling and then fitted quickly and efficiently to any size of window.
Other aspects demonstrated included the variable tilt function, plus security extensions that are designed to provide locking points in strategic positions to meet the requirements of PAS 24 testing.
Fabricator advantages
The Roto NT hardware locates into a standard 16mm fitting groove on the profile sash, facilitating fast assembly. Striker parts are designed specifically for the Kestrel frame. The concealed top stay arm and bottom corner hinge assemblies use clampable, surface mounted components. This provides another advantage for fabricators because it avoids the need to drill holes for fixing screws into the profile in the area where the internal corner connectors are located.
"We've designed this new 75mm window suite to improve upon our very successful 60mm system", explains Cris Jedrzejewski, Head of Technical and Design at Kestrel. "We wanted to incorporate new design features that the marketplace now requires and ensure we are ready to meet future thermal regulations. Clients can choose from four different thermal modules depending on the U-values they need to achieve".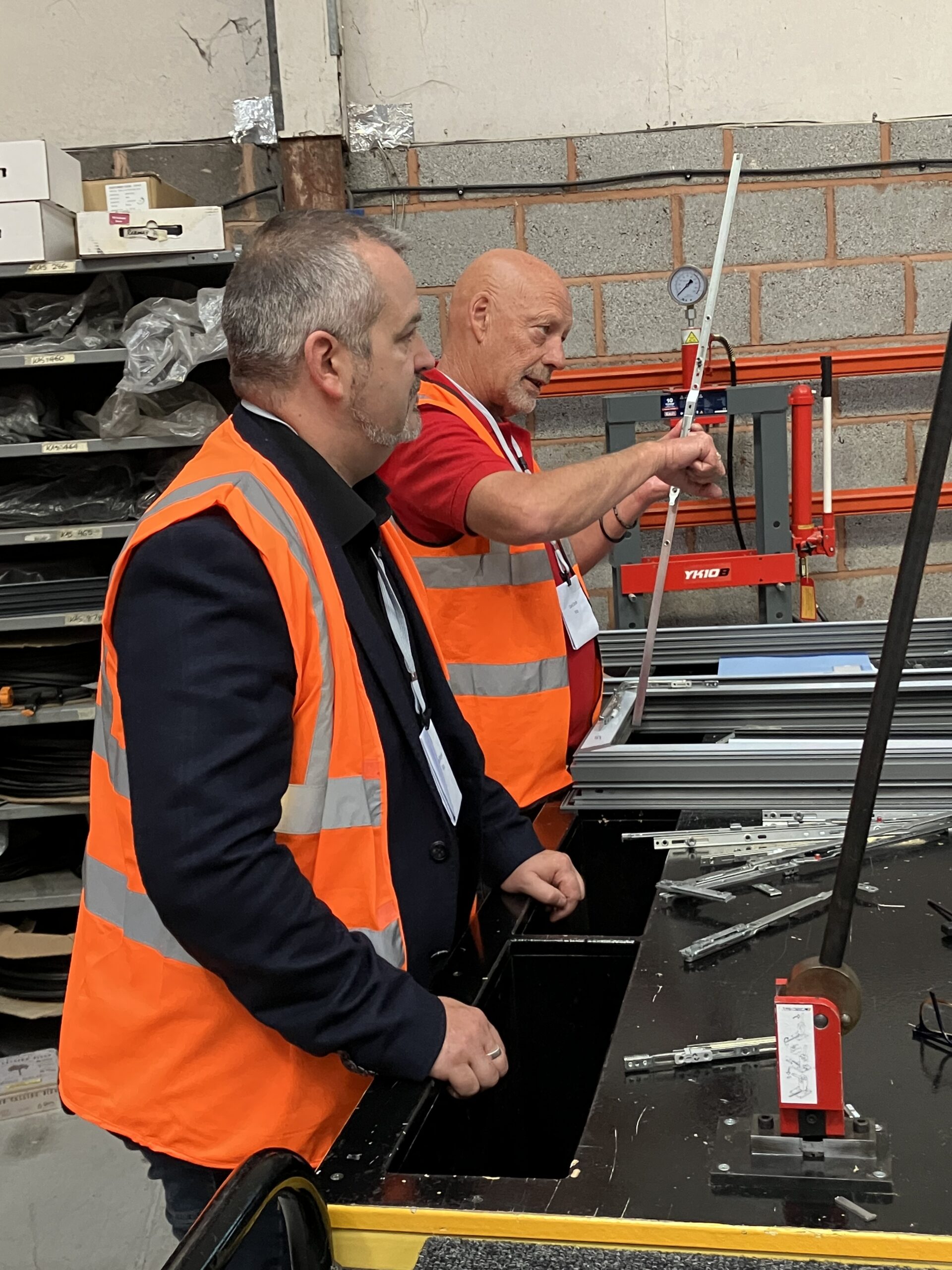 "We've partnered with Roto as one of our hardware suppliers for a number of reasons", he continues. "As a premium brand, Roto always has state-of-the-art hardware. Just as importantly, the team provides us with great depth of knowledge and support and it's always a pleasure to work with them. Whenever we collaborate on a project with Roto, we come up with the right solutions every time".
Vesa Nenye, Head of Customers and Markets for Roto UK is very pleased with the collaboration. "As ever it has been excellent working with Cris and the technical team at Kestrel", he says. "Dave has done a great job supporting Kestrel on this project. I knew it was going to be a success when he reported very strong results from the pre-testing earlier this year. Excellent air, water and gusting figures were obtained on a large sample window. The profile has gone on to achieve BS 6375 part 1 weather performance and PAS 24 security certification with our hardware fitted, proving the high quality all round".
"Energy efficiency is a crucial consideration too of course", he continues. "At launch the profile system can accommodate glazing from 24 to 32mm thickness, which is no problem for our hardware to carry with a maximum loading of 150 kg. Kestrel have announced an intention to increase the maximum glazing thickness to 52mm in future. With our hardware's high loading capability over a wide range of sizes, we already know this is possible from our side".
Kestrel 75mm Aluminium System with Roto Tilt&Turn hardware
Performance figures
Air permeability: 600 Pa (Class 4)
Watertightness: 1350 Pa (E 1350)
Wind resistance: 2000 Pa (Class 5)
Maximum dimensions*
1400 mm SRW x 2400 mm SRH (max load 150 kg)
*Applicable for Tilt-First Tilt&Turn, Side-Hung and Bottom-Hung arrangements.
Do you require Roto hardware for your next project? Please get in touch with us.
Book a consultation
Catch up with your local Roto representative. Fill in your details here and they will be in touch to arrange it with you.
By completing and submitting the form below, you agree to our privacy policy.