Roto Spare Parts Service has its own website.
Full range of spare components available to order online.
Search facility and part identification service available.
Hardware components, if fitted and maintained correctly, can last for many years. Sometimes though, they fail. It might be down to them being over-stressed due to incorrect adjustment. Corrosive atmospheres or misuse can also be a factor. Whatever the reason for the failure, identifying and obtaining spares can be time consuming.
The older the window or door, the harder it can be to track down a spare part. Roto is committed to holding spares of all components for at least 10 years. We also have stocks of many items older than this. In cases where a direct replacement isn't available, our engineers can often recommend an alternative solution.
To help with this, we have an online Roto Spare Parts Service. This is available to anyone, be they in the trade or a member of the public. 
Online shop
If you know what type of part you are looking for, you can go straight to the online shop, look under the category (window, door or sliding) and browse to find it. To help you identify the components, there are photos, size diagrams, descriptions and details of the code numbers that appear on the parts. It is as simple as any other kind of online shopping.
Component number search
If you don't know much about the type of component you are looking for, you can use the component number search. Here, you enter any code numbers you find on the part and the intelligent search facility will try to identify it.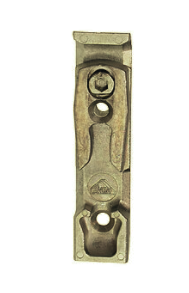 Spare parts finder
If this is not successful, your final option is the spare parts finder. Here, the system guides you through a six step process to help identify the component. This typically takes between 3 and 10 minutes. 
The questions asked by the system will help identify the type of window or door and the hardware system fitted. You then have the option of adding further details including photos before sending your enquiry to be looked at by a human expert.
The website is user friendly enough to allow you to send the details of a number of components as part of the same enquiry. You simply go through the process for each part, storing the details each time before transmitting them all together.
Book a consultation
Catch up with your local Roto representative. Fill in your details here and they will be in touch to arrange it with you.
By completing and submitting the form below, you agree to our privacy policy.